Being a parent today is challenging. It's probably the hardest job you'll ever love...
You don't only have to think about raising your child the best way you can.
You have to worry about choosing a school that will be as invested in their future as you are.
You've high hopes for your child ...
You want him or her to be happy and successful. Maybe right now ...
Yours is a bookworm and perhaps one day they'll write stories as foxy and fantastic as Roald Dahl's?

Or is always hunting for bugs and hairy caterpillars and could be destined for a career as an environmental scientist?

Or is outgoing and likes performing and it wouldn't surprise you if they ended up centre-stage?

Or loves building Lego and who knows what robotic creation they might design in the future?
Video: parents talk about their children's education at Sompting Abbotts.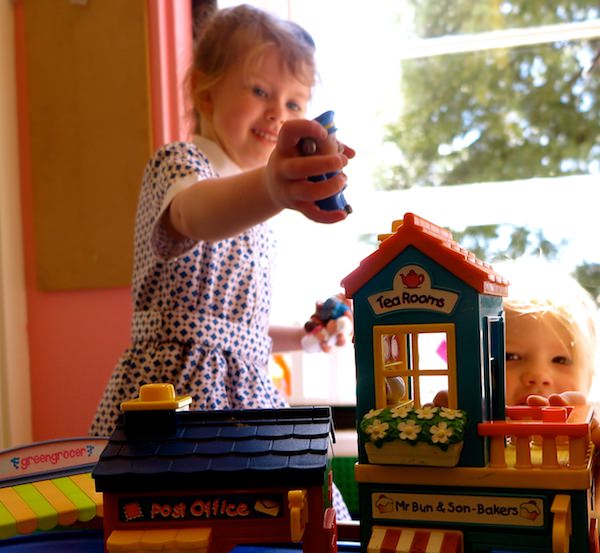 There is no charge for before- and after-school care at Sompting Abbotts Prep School
Many of our parents have hectic working lives and make use of the school's free wrap-around care provision. Parents can leave their Pre-Prep child (under 8s) in our care from 8am - 4.30pm and Prep-age child (8 - 13) from 7.30am to 6pm.
No child at our school is 'just a test score'
Your child is an individual. He or she deserves to:
Be stretched (carefully) to achieve their full academic potential for their life ahead

Discover inspiring experiences to open their eyes to new passions and possibilities

Be as intellectual, sporty, arty or dramatic as they like so they can be true to themselves

Master the social and emotional skills that will make a difference to their working lives

Aspire to more ...
Perhaps you feel right now your child's 'lost in a crowd' at the school they've been allocated?

Or you question if your own education gave you the confidence to meet your potential?

Or you had the benefit of an individualized education and want the same opportunity for your own child?
The essential foundations for success get laid down during the first impressionable years of schooling.
It's got everything to do with opening young eyes to the rich tapestry of learning and giving children the best chance in life.
Scholarship results, exhibitions and awards since 2007
Skills for the 21st century
Working life for your child will be different to yours. Many jobs are predicted to change or disappear.
The generation this will affect most is our children's. What jobs of the future will look like is beyond Siri or Alexa...
But your child was born curious and creative. If you can foster that creativity and fuel that curiosity, you'll inspire a powerful flexibility and love of lifelong learning.
One that will equip your child to cope – and do well – in the world you can't yet foresee. Change is inevitable. But you can future-proof them...
"I can't believe how well you know my child ..."
... is something we often hear our pupils' parents say. We limit class sizes to ensure each child gets the one-to-one teacher attention they need to uncover their strengths and weaknesses.
Our pledge to you is we will:
Give your child a rounded education, enriched by mind-stretching extra-curricular activities, to open their eyes to what's possible

Place emphasis on character skills such as communication, resilience and leadership to take them further in life and their careers

Use all the opportunities technology creates for learning to mobilize your digital native for the future
But we will always believe that the best apps for your child's learning are their dedicated and experienced teachers.
School days they'll always feel nostalgic about
We provide your child with a fantastic childhood to remember. One that's full of friendships, fun and laughter.
Happy children, we know, grow into happy successful adults.
With 30 acres of grounds, woodlands and open space, your child will have heaps of opportunities to get immersed in forest-school-style activities and self-discovery.
They'll get to do plenty of the grounding and 'old-fashioned' stuff children love most. Like playing different sports and den-building, spotting squirrels, climbing trees and finding conkers.
The educational path that best suits your child
Most children stay at our school until age 13 – rather than moving to secondary school at age 11.
This time allows them to develop greater self-confidence as early adolescents to discover more of 'who they are'.
They have the opportunity, too, to take on roles of responsibility as prefects and house captains.
Many achieve public school scholarships and move onto leading independents, including Lancing, Brighton and Hurst, as well as high-performing state schools such as Steyning Grammar.
But, your child will find no 'hothouse' atmosphere here and no underlying sense of entitlement.
We take a truly child-focused approach to nurture each child's individual talents – whatever they are. Self-confidence is gained from each small success, which leads to more success.
So, when you kiss your son or daughter goodnight, you'll know that you could be putting to bed a future writer, environmental scientist, robotics engineer or performer – or whatever they dream of being.
Because you connected the dots between the value of an individualised education and your child's future possibilities.
Our policy is to keep to our maximum class size limit to ensure our pupils receive the individualised education we provide. Some year groups are full and have a waiting list. Please contact us regarding availability.
Scholarships & Bursaries Programme
Is your child academic, musical, arty or sporty? Each year, the school makes a limited number of merit-based scholarships and needs-based bursaries available. The Sompting Abbotts Assisted Places Scheme was established to broaden access and help children take full advantage of an independent education whose parents might otherwise have not been able to afford it.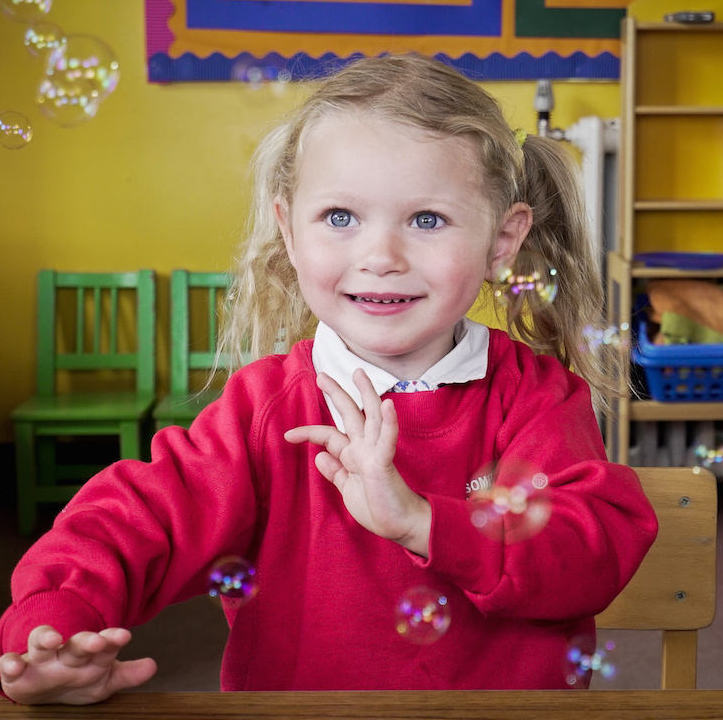 Sompting Abbotts Nursery and Pre-School
The nursery is close to Worthing, Steyning and Hove. It accepts the 30 hours Free Entitlement for all eligible 2, 3 and 4 year olds. It offers "some of the best outdoor play facilities in Sussex". All our nursery children enjoy regular forest-school lessons held in the woods and grounds.
If children lose contact with the natural world, they won't fight for it. Learning about nature, sustainability and climate change is part of everyday life at Sompting Abbotts.
Learning a language from an early age can boost overall academic achievement. Children begin learning French from age 2. By Year 8, many are working at GCSE-level French.
Sompting Abbotts places strong emphasis on the performing arts to boost pupils' confidence and communication skills.
Sompting Abbotts is a historic West Sussex prep school within easy reach of Worthing, Steyning, Hove and Shoreham-by-Sea. It was founded in 1921 and has been run by three generations of the Sinclair family. It accepts boys and girls aged 2 to 13 years.