We'd probably all agree that the Internet is a wonderful invention. But some scientists believe that internet exposure may change the way children think and that to some extent we're in the midst of an experiment with our children as the subject.
If you've a school age child, you're raising one of a generation of digital natives.
So just what is the impact of screen-based technologies and social media on our children's well-being, attention spans, learning and creative abilities? And how do we balance the recognition that digital skills will be essential to our children in the workplaces of the future? And manage their screen time sensibly so as not to impact on their emotional and cognitive development? Or are we all panicking unnecessarily and over-reacting?
We posed these questions to Sussex-based Child Psychotherapist Alison Roy of the Association of Child Psychotherapists
When very young children get hooked on tablets and smartphones, says the psychologist Dr Aric Sigman, they can unintentionally cause permanent damage to their still-developing brains. What advice do you have for parents of pre-schoolers?
Children, like adults, need time to work out what they think or feel and how to respond. Too much screen time, and constant or very regular use of tablets and smart phones, restricts this important 'brain space' for contemplation and problem-solving that's so important for healthy brain development.
This could be quiet play where the child sings or talks to himself or just sits and observes. Your child may appear to be staring into space but there'll be vital brain activity and development taking place. The trouble with repeated use of screens is that it leaves little time for processing and thinking, or responding to emotional triggers and situations.
A story the child hears, for example. on an iPad, delivers words and pictures in one go. It's very different to hearing it told by his mother. The child doesn't have to decode his mother's tone of voice and expression, imagine for himself and or apply all his brain to following the story. The digital device does the thinking for him. It's immediate (and rather addictive) gratification and it can make brains lazy.
Screen time's an inescapable reality of modern childhood. Most of us tend to think it's not always a bad thing if it's a case of educational apps and programmes. Plus they give busy parents a break. But how do we get the balance right?
Every child is different and every situation is different. The key thing is moderation and commonsense and to remember is that screens and educational apps can never replace strong attachments and good relationships with adults who are engaging and passionate about what they're teaching or showing by example.
When teachers and parents have a good rapport with their pupils and children, kids are most likely to use apps and learning aids appropriately.
Electronic devices aren't able to pick up distress and contain and respond to confusion or frustration. It's best to try and achieve a balance by making space for discussion and enquiry with a real and available person alongside apps and information tools on tablets and lap-tops.
When you give a child a smartphone, you're giving them a powerful tool. They can create text, images, and videos that can be uploaded instantly. When's the right time to trust them with one?
You know your child best and their ability to make the right decisions and balance risk. It's important not to be afraid of or controlled by your children and not to give in to the pressure of 'everyone else has one'. Relationships are key. Is your child discerning when it comes to making good choices about friendships, for example? Use examples with your child to test out her capacity to make good decisions for herself.
Ideally, I don't think children need phones until they are at least attending secondary school. Then adults need to be clear about boundaries, such as when the phone gets handed in, that they don't have it in their bedroom, or use it between tea and bedtime etc. You should make it clear that having the phone is a child-parent 'partnership'. As soon as this partnership is compromised, the phone needs to be returned to you and the agreement re-established.
A study shows that the children who spend most time on online social networks are most unhappy in almost all aspects of their lives. Should Facebook and other platforms like WhatsApp and Snapchat carry a health warning?
Unfortunately there's not a lot of readily available advice and support on this matter. But it's clear that children need space away from peer pressure to have to say and do all the right things online to be accepted.
We've created a virtual 'big brother' for our children. It has been introduced into society without careful management and thinking. One thing is clear, children and young people will not manage this without the watchful and thoughtful intervention of their parents.
Continue to talk with your child about how they manage this and stress the importance of time away from the virtual world. Make this clear when you buy your child a smartphone. Having one is a loud speaker to the world. We need to train our children about what to say, how to say it and when not to say anything at all.
How much can technology have a negative impact on children's social and emotional development?
Emotional Intelligence is the "ability to recognise and understand emotions in yourself and others, and your ability to use this awareness to manage your behaviour and relationships."
I suspect that young people are getting more adept at presenting themselves online but less competent at face-to-face interactions and social awareness. You learn that through years of observing and understanding others real-time. Pleasing people on Facebook, is no substitute for real conversation. It's not an authentic interaction with others.
We put limits on the consumption of many things for our children – fizzy drinks, sugar and salt etc but screen time isn't something that is thought of as 'consumption'. Should it be?
The rapid rise in the use of smartphones and tablets means that banning screen time has become the modern equivalent of grounding children, with parents imposing limits on it as punishments.
Smartphones and tablets should be no exception when it comes to setting limits. The key is to agree this at the start, almost as part of the phone contract, and to set out the consequences of non compliance. Smartphones belong to the adult world and therefore need grown up rules and agreements.
Encourage critical thinking, debate and discussion about the use of screens and smartphones and remember that children are always watching their parents.
So set a good example with limits for your own smartphone and screen use. Ignore texts from time to time; don't have screens at the table and show your children that they are central and far more important than your emails and messages.
There's a common thread to all this. And it's pretty simple. Relationships and significant attachments should win out every time!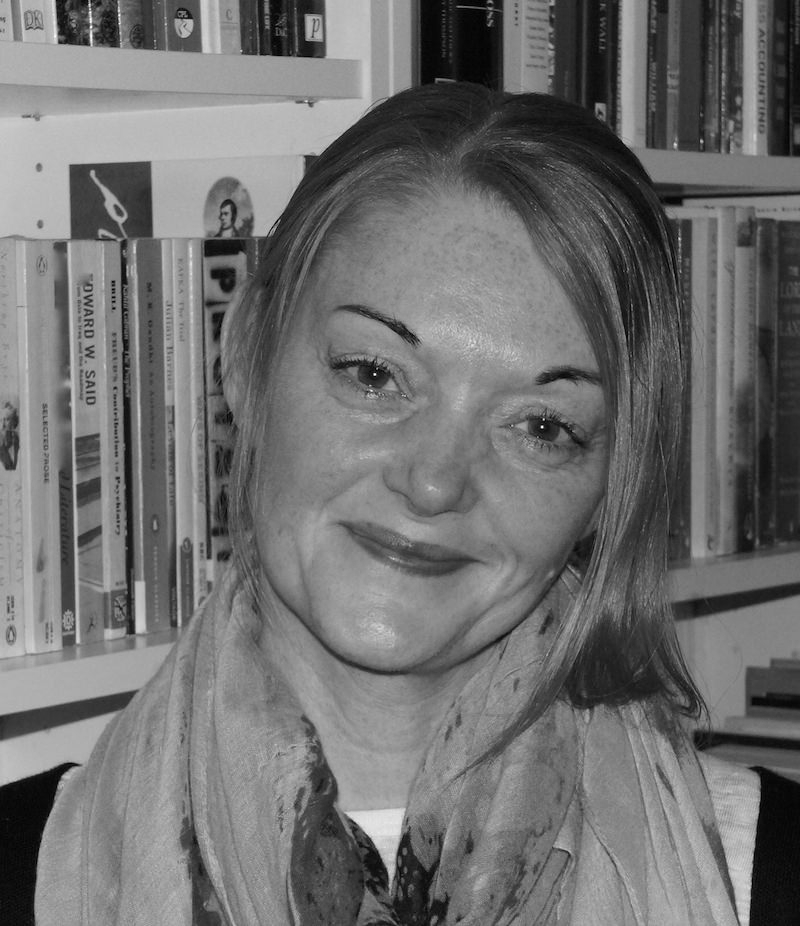 Director of Media and Comms for the Association of Child Psychotherapists (ACP) and lead child and adolescent psychotherapist for East Sussex Child and Adolescent Mental Health Services (CAMHS). She is also the clinical lead and co-founder for the CAMHS and Social Services adoption service in Sussex called AdCAMHS. Within these roles, she provides training and consultation for professionals across children's services including those in educational settings. Before training as a child psychotherapist, Alison worked as a school counsellor and an arts journalist.
Netmum's Survey on Digital Technologies
The survey, believed to be the first to involve children and parents, found that:
One in seven under-16s are so addicted to the web that they spend four hours or more glued to the screen.

More than a third begin to feel "angry and grumpy" if they can't get online.

While more than half said they had accidentally accessed inappropriate content online, one in 11 admitted looking for it deliberately.

Almost 30% of parents allow their children to access the Internet without restrictions or supervision, with one in eight letting toddlers aged two or under go online. Just one in seven wait until their child is at least 10.

The report suggests that children are aware they are spending too much time online, with almost three quarters wanting their time limited to under two hours.

Overall, most parents remain heavily in favour of web use with over half supporting it for homework and 82% stating that their child had developed "great computer skills" which will help their future job prospects.

More than a third said the web meant their children knew far more about they world than they did at the same age.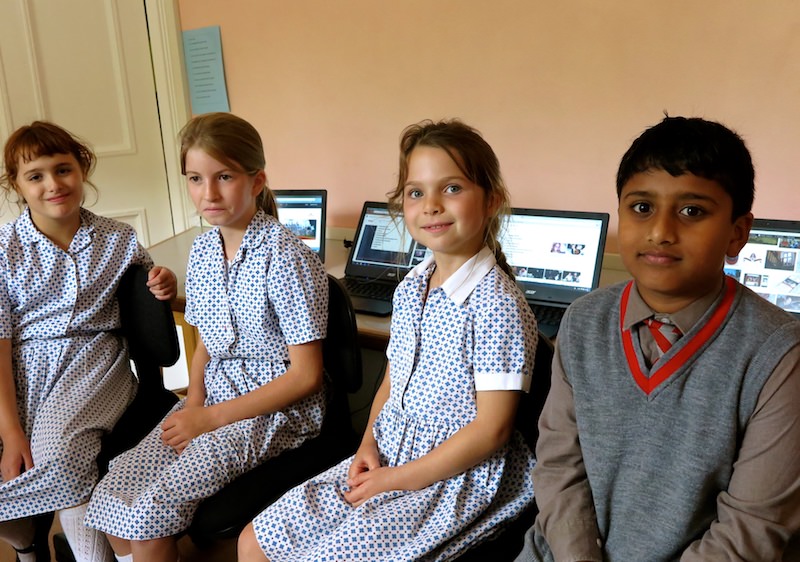 Sompting Abbotts Preparatory School has a dedicated IT suite with Chromebooks for all children in each Main School class.
All classrooms are equipped with interactive Smart Boards and the youngest children in the Pre-Prep have a class computer and digital tablets to learn from.
Children gain knowledge of digital media to give them a diverse range of skills and a broad base of experience to build upon at senior school.
Being safe online and the considered use of social networking is carefully covered in the curriculum.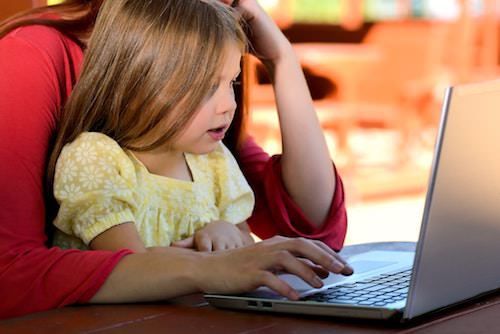 9 smart strategies to stop worrying about your child's screen time