I bet you never thought of music as a STEM skill?
STEM's a buzzword you'll probably have heard a lot if you follow the education world as we do. STEM is a curriculum based on the idea of educating students in four specific disciplines — science, technology, engineering and mathematics. It's being driven by the current shortage of STEM skills in young people that are needed to fill the jobs of today: the ones in science, technology, computing and engineering especially.
Yet music is a subject that's being cut from many school curriculums and that's sad and wrong. And not just because music offers children something that is emotional, imaginative, creative and fun...
Music and STEM skills
Did you know that research shows there are significant, reliable causal relationships between the systematic, formal study of music and gains in mathematics and in spatial-temporal relationships? Brain studies even show the development of more extensive neural connections in musicians.
Highly developed spatial-temporal faculties are imperative for working through solutions to the complex problems in fields such as architecture, engineering, science and mathematics. They're subjects that our country desperately needs more children to pursue if we're to remain competitive in a globalised economy.
Music shouldn't be 'an added extra'
Writing this article after our recent stunning Summer Concert, I reflected on how enriching an experience our children have at Sompting Abbotts Prep School in the Music department.
Nationally, as schools are having to cut budgets and music's becoming increasingly less 'important' as a subject, (and that's even in private schools), we're fortunate that our parents are so supportive of the children who have taken up one-to-one instrumental tuition. Plus that we have an excellent team of visiting music staff.
As a school, we regard exposure to all types of music as fundamental to children's development – mentally, emotionally, physically and spiritually.
In an age where children seem to live in front of a screen from morning to night, I am so grateful that children here still find time to put in the hours of practice needed to achieve a high level of musical proficiency.
Parents: playing an instrument is the ultimate "fidget spinner!"
Music tuition slashed in many schools
I went to a meeting of Directors of Music recently. I heard so many teachers there lamenting the fact that very few children are playing stringed instruments now in their respective Prep schools. At our school, though, 20% of our children are learning either violin, cello or guitar. We have a superb String Group now and no other school in the local area has such a thriving group of young string players.
Very few schools in the local vicinity put on a concert anything like our traditional Summer Concert, that enables so many individual performers the opportunity to demonstrate how hard they worked throughout the year.
Our Choir have gone from strength to strength too under the baton of Mrs Kelly and the arrival of our Singing specialist, Ms Jane Weeden. The Summer Concert showcased music from Disney films and John Rutter with a wonderful rendition in two-part harmony of Siyahamba, complete with Djembe accompaniment.
This year saw the addition of children from the Pre-Prep, some who have already taken Grade 1. We also had the première performance of the newly-formed Teachers' Band! There were many wonderful pieces on Flute, Clarinet, Violin, Cello, Voice, Piano and last but not least, Drum Kit. Please bring ear plugs next year!
Taking our music out into the community
The year has been punctuated too with many concerts both in and out of school, including Year 5 singing at a local wedding at St Nicholas Church in Shoreham and a Christmas Carol service at St James the Less in North Lancing. We raised £100 in a Charity Concert in aid of The Chestnut Tree Appeal and ventured into downtown Worthing on the coldest, wettest, windiest afternoon in December to sing carols for the Rotary Club. That hot chocolate in Costa was the best I have had this year!
In September the whole school took part in a lively Samba Workshop and paraded around the grounds playing their colourful instruments, led by Mr Daniel Gilmore. In January Years 3 and 4 attended a spectacular Concert given by The Worthing Symphony Orchestra and many of our string players attended a brilliant String Day at Brighton College.
Some children also attended String and Wind Days at Lancing College and 10 choristers sang in the Crypt for Evensong with Lancing College Chapel Choir in May. A fabulous year of music-making. Well done!
By the way, if you're ever in any doubt of what the bigger benefits of learning music is to your child's development of creativity and intellect, read the facts here!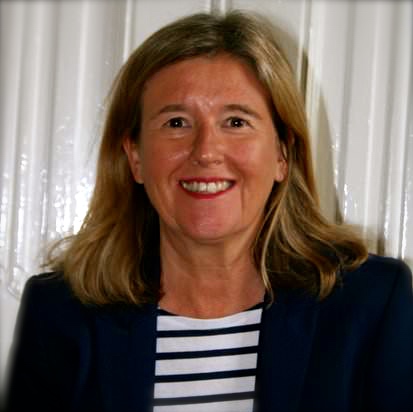 Annette Williamson, Head of Music, Sompting Abbotts Preparatory School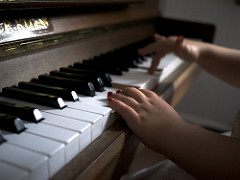 Learning the piano can help improve language skills as well!
STEM skills aside, it turns out that learning the piano can also improve children's language skills and could even be more useful than extra reading lessons.
Researchers from the Massachusetts Institute of Technology (MIT) have proved that piano lessons for school age children had a very specific effect on their ability to distinguish different pitches and therefore helped them discriminate between spoken words.
"The children didn't differ in the more broad cognitive measures, but they did show some improvements in word discrimination, particularly for consonants. The piano group showed the best improvement there," says Robert Desimone, director of MIT's McGovern Institute for Brain Research and the senior author of the paper.