When did you attend Sompting Abbotts?
I was there from 1986-1992, and boarded for about half of that time. My brother, Preston of the Ordinary Boys, attended until he was 11 so we overlapped for most of my time there.
Why did your parents choose Sompting Abbotts for you?
I'm not sure my parents had much say in the matter. I saw it, fell in love with it, and begged to be sent there. It was all of my Jennings and Malory Towers fantasies rolled into one Gothic dream of a building.
Describe some memories of your time at Sompting Abbotts.
I remember swallows nesting in the old barns and developing a great love of nature. I remember the glorious Ravilious landscape unfurling around me. I remember building dens with fellow boarders. I remember watching Italia '90 in our pyjamas. It was a place of extraordinary warmth and joy. If I could step into a time machine and go back there, I would.
What friendships have you maintained from then?
Oh shame upon me no one at all, other than those meaningless Facebook friendships that we all have now.
Which teachers there made the biggest impression on you and why?
Mr Johnson [headmaster], whose death I read about with great sadness, was a big figure in my life. He was a magnificent man, so full of life and enthusiasm. I met him a few years ago and was able to tell him how very much he'd meant to me and the sort of person I chose to be. I'm happy for that. Otherwise, Mr Bennett was a great figure, again one of those characters who is huge in my memory. I remember athletics trips and cricket matches and wonderful music and always the feeling (which I know many of us had) that he was taking a special interest in us. I also have fond memories of Mr Cracknell and Mrs Clamp and the gloriously mad Mr Hershon. It was a lovely if malodorous staffroom back in those days.
How did your time at Sompting Abbotts prepare you for your future life?
Sompting Abbotts was my sweet spot. What Sompting Abbotts did was to nourish a deep love of learning, particularly of English literature. I loved the library and it's still the image that comes to my mind when I hear the word. I remember reading so much there that has stayed with me ever since. The staff were so enthusiastic and dedicated to learning.
It was then I got the sense that this [teaching] was a thing I wanted to do with my own life. I'm now a Senior Lecturer in Creative Writing at the University of Kent, teaching mostly on their Paris campus, and I feel myself trying to instil the Sompting Abbotts spirit in my own students.
Sompting Abbotts gave me a great love of the outdoors and nature too. It's hard to be in that landscape without having a real feel for the environment.
You wrote in an article for Town and Country that you think Worthing's a "drab seaside town"? Do you still think that and do you come back from time to time?
Oh I oughtn't write these things down! But it was a pretty grotty place to grow up. I'm sure it's much better now, but I haven't been back for almost 15 years.
You've got young children. What did you decide for their schooling?
I went for a school that reminded me profoundly of Sompting Abbotts. It wasn't the most convenient (and certainly not the cheapest). But I walked in and felt the same warmth and genial eccentricity that I felt at Sompting. If my children are as happy at school as I was at Sompting Abbotts, we'll have done very well.
How do you and your children have fun together?
I work most of the time from home, so we're together a lot. We travel – we recently drove from Miami to New York over eight weeks; we went surfing in Costa Rica; we're about to head off for the jungles of Indonesia. We love reading, playing cricket and swimming. They're lovely kids and I'm lucky to be able to spend so much time with them.
What are your views on state versus private education?
My sister teaches at a state school on the Isle of Dogs and I know thinks it a dreadful thing that we've 'gone private'. I think it's very difficult. Everything in me says send them state. But we've managed to live in places that were not well-served by the state system. It's very hard to have strict moral principles when it comes to your own kids.
When did you decide you'd be a writer and how did it happen? You were an analyst and financial trader first. What provoked your disillusionment with this career?
I had my head turned by money when I was at Oxford. The banks came and took us out to dinner and told us how fabulously wealthy we'd be. I'd always wanted to be a writer and, after a few miserable years, I gave up the day job and gave myself fully to the thing I loved.
What have you learned about writing over the years?
Write by hand, don't use adverbs, don't drink before lunch.
What's your writing routine - if you have one?
I write whenever I can. Journalism and teaching get in the way, but I'm about to embark on a new novel and am slowly clearing the decks for some serious writing.
What are you working on right now?
A novel, set in 18th century Sussex.
What advice do you have for children who dream of being writers?
Read everything, work out what you love and why you love it, write every day.
Which writers or books have inspired your own writing most and why?
Fitzgerald, Hollinghurst, Shirley Hazzard, Woolf.
What do you consider you best professional achievement?
I'm very proud of the latest book, As Kingfishers Catch Fire. It's a literary history of birdwatching, laced through with my own memories and observations of birds.
And achievement in life?
My kids and my relative sanity.
Anything else you'd like to add?
I need to get on with my novel!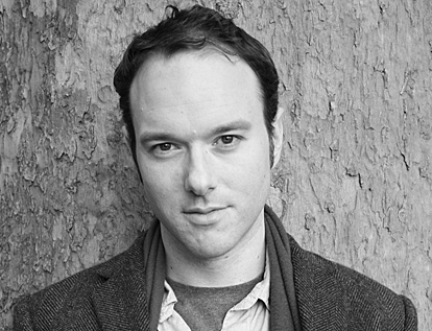 won a scholarship to Lancing College at Sompting Abbotts. He went on to read English at Hertford College Oxford before pursuing a career in finance.
It was in the busy arena of investment banking that Preston experienced the market beginning to collapse, and in the midst of all this he was inspired to start writing his best-selling debut novel, This Bleeding City (2010). The novel offers a rich portrayal of a city under financial pressure, along with a turbulent love story, and it's been hailed as 'something magical'.
Preston's second novel, The Revelations, was published in 2012 to critical acclaim. His third, In Love and War, was published to critical acclaim in July 2014 and selected for BBC Radio 4's Book at Bedtime.
Alex teaches Creative Writing at the University of Kent and Guardian Masterclasses. He lives in Kent with his wife and two children.