Ned Mortimer, lead singer of the talented band August and After, has revealed that the lyrics to his successful track, The Orchard, from the album Embers, was inspired by his time as a child at West Sussex independent school Sompting Abbotts Preparatory School. Here he talks about his life today and just how he came to write that special song …
Tell us about your song The Orchard and how you came to write it.

I went back to the Walled Garden at Sompting Abbotts Prep School a couple of years ago and I had so many memories flood back. I was shocked too by how much smaller a place is compared to how you remember it as a kid. But so very little had changed there. For me, it was still that special 'secret garden'. And we recorded it around the time that Mr Tim Sinclair [Sompting Abbotts headmaster] very sadly passed away. He was my history teacher for several years and another key character at the school – so the song is dedicated to him.
You're now a successful musician. Did Sompting Abbotts play any part in that?
Definitely. Sompting Abbotts gave me the chance to get involved in so much on top of the academic side; stuff like sports, music, choir and drama and I loved that. That kind of balance you got.
The music tuition was really strong and inspiring. I learned the piano [to grade 5] and the violin [to grade 8] and did a lot of singing. That classical and choral training underpins everything I'm doing now.
The style of Indie-Folk of August and After is classically-inspired. Vedantha and I both play acoustic guitar but because I did so much choral work, I find it intuitive to harmonise and the way our voices blend has been described as one of our USPs. We also really bring the piano, cello, classical guitar and viola into play. We have long drawn-out passages that perhaps feel more orchestral, rather than vocal-centric or very song-based. Even in The Orchard, if you listen, there's a very long violin line, maybe a nod to a violin symphony.
What else did you enjoy at Sompting Abbotts?

The totally amazing huge grounds. I loved the open space, I loved playing sports there and I loved going into the woods and playing hide and seek, and exploring.
Were you the academic type at Sompting Abbotts?

Yes, I loved learning generally. The teachers were unbelievably encouraging. I had some incredible teachers. They were all passionate about their subjects and when you're a kid, that rubs off on you. Mrs Janet Towning, for science, really stands out, and Mr Richard Johnson, my English teacher, was, I have to say, one of the most influential people in my life. I learned so much from his 'digressions'! The teachers were firm. I was a pretty hyperactive kid, so that was good. I get the sense a lot of schools are shifting to be a bit too parent- and welfare-focused - we need to put more faith in good teachers. I think a bit of old-fashioned discipline (obviously within reason!) and emphasis on courtesy and so on is a good thing.
Did you enjoy Lancing College?

I did, though it was a very different atmosphere – arguably more regimented and I don't want to be brutal but I found that a few pupils had, what shall I say, a sense of entitlement. I missed that 'other-worldliness' and the lack of any judgment from other pupils at Sompting Abbotts. I remember I took up the guitar as a teenager to be a little bit different from the rest of them - I probably felt a bit uncomfortable – a case of a Tortured Poet Syndrome!
So what's ahead for you now?

Well, I've just given up my day job to focus exclusively on my music. I've been Operations Manager for a FMCG (Fast Moving Consumer Goods) company for the last three years, focussing on the legal side of the business. I'm still working on a more long-term plan, but for now we've a lot of gigs planned and I'm focussing on exploring my own songwriting and solo-singing more now as well. And we've got two more singles that will come out this year.
Can we ask you your advice on best instruments to start learning for young children?
I always think the piano is a good starting point for learning the basics and to read music but there's a lot to be said for an instrument that's portable like the guitar. Most popular music is guitar-friendly and when you have a guitar it's easy to make friends (and to annoy people!). But really I'd say expose your child to different instruments and let them choose. Different instruments suit different personalities and there are even 'musical stereotypes': violinists tend to be more inward-looking (and apparently sometimes a little arrogant, according to friends in orchestras); guitarists the sociable type, and pianists more rounded (and I'm generalising here!). I'd also say don't force lessons and exams on kids who don't want them - free spirit is important too.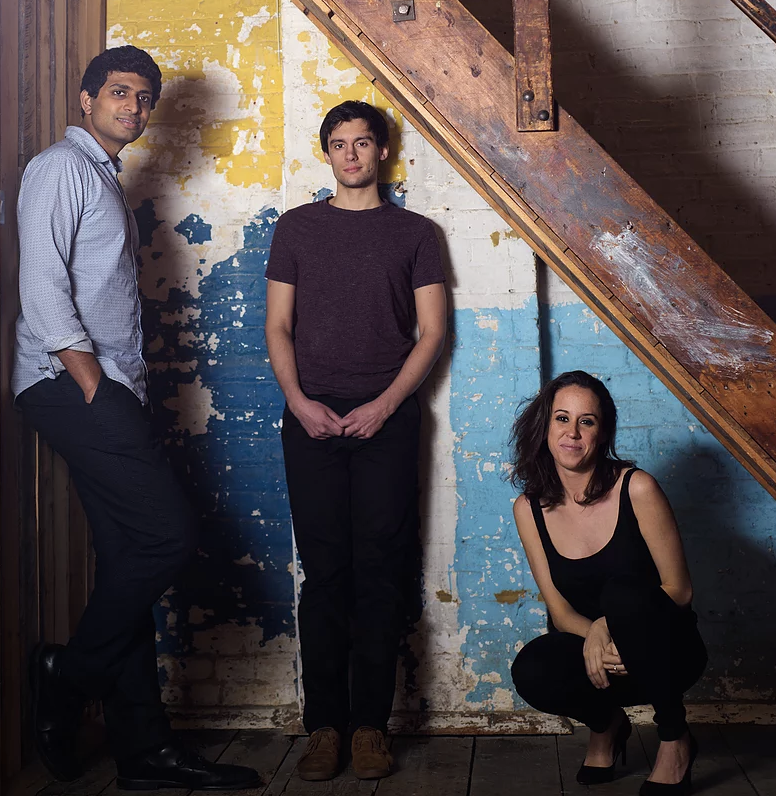 is a former pupil of Sompting Abbotts Preparatory School and a celebrated Indie-Folk musician.
He's now a core member of Indie-Folk band, August and After.
Ned attended Sompting Abbotts from 1994-2004 and studied music under its now Head of Music Annette Williamson. He won a scholarship to Lancing College and went on to study Law at Cambridge.
August and After weave together rich three-part harmonies on classically inspired layers of guitar, viola, piano, synth and percussion.
Songwriters Ned and Vedantha Kumar originally met whilst studying at Cambridge. They met the third band member, Jordan Bergmans, a classical violist studying at the Royal Academy of Music, in London.
After many sold-out London shows, support slots for artists such as Ghostpoet and Scott Matthews, a Ronnie Scott's residency, a set at Secret Garden Party 2016, and several European tours, they travelled to Paris to record their debut EP, Cascades, with French producer Jonathan Lefèvre-Reich. Further recognition followed as they were nominated in the inaugural Unsigned Music Awards as Best Country/Folk act in March 2016.
With support from the likes of BBC 6 Music, Kerrang! Radio and a stream of online press, and lead single Wolves featured on Spotify UK's official 'Your Coffee Break' playlist and having now nearly two million plays online, they released new single Stream on 30th June 2017.
Here are the lyrics to The Orchard and you can hear the lovely track here too:
I stood here as a child and whiled away the time
As innocent as spring isn't, and moral as a nursery rhyme
This garden's older now but I am older still
And I'm held hostage by the time I used to kill
The Summer's run away, and stopped to take a chill
Oh to steal a moment
Oh to seal a sweeping glance
Oh to feel the moment
The autumn's shortened all the walls and the frontiers
All the leaves can fall off trees but apples cling to stratospheres
These grounds are out of bounds, to me and all my peers
Now an hour cannot last a thousand years
Oh to steal a moment
Oh to seal a sweeping glance
Oh to feel the moment
The long and short of it is echoed in my face
Like winter dreams of summer but they can't embrace
I'm in the here and now but lost in time and space
It must be something about this place